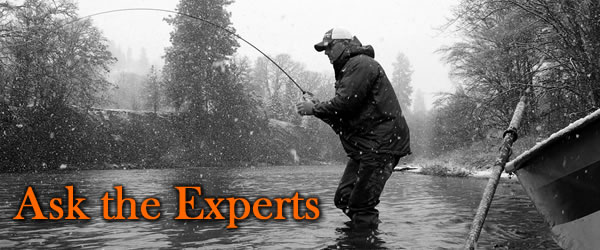 Here at Gorge Fly Shop we all love the outdoors!
Fact is we are all expert anglers and many of us have worked as professional guides. Our crew has countless days fishing locally as well as around the globe. We are a culmination of experiences and knowledge with a willingness to share. The expert advice page is here to help you find that individual that has specific knowledge to help you answer questions about fishing a particular style, species or location. Email the expert you think can best give advice for your fishing needs. We'll be happy to talk fishing.
Need some friendly, professional advice? We would love to help. Simply email your questions to the GFS Team Member who best represents your needs for some prompt, accurate answers!

In no specific order...
---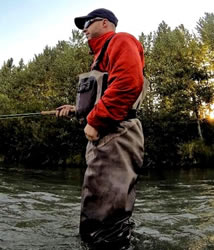 Travis Duddles | Shop Owner



Travis Duddles born and raised in Hood River, Oregon got started in the fly fishing community by tying flies and guiding at the early age of 17. 2017 marks 25 years in business where he runs Gorge Fly Shop with his wife and a half dozen or so dedicated employees.
---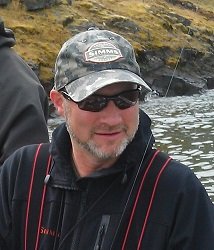 Greg Darling | Warm Water Expert
Gorge Fly Shop Internet Manager and Product specialist
Warm water Species is where I consider myself an expert. I have been pursuing Bass, Crappie, Bluegill and Walleye all my life. Between my hometown of Cincinnati, Ohio, north to Lake Erie and beyond into Canada is where I have gathered most of my experience. Since moving to the Northwest and starting my career with GFS in 2007 I have built my reputation for being a bass pro on the mighty Columbia River. I can't explain the hold on me the passion for these warm water species but it exists and thrives no matter where I go. So if you have ever wanted to take a Bullgill on a 3wt or tease a smallmouth to the surface with a giant popper than we share the same passion and I would be thrilled to share my knowledge with you for your pursuits. Today Steelhead gets much of my attention and swinging flies with a Two Hand rod has further advanced my skills. I now find myself using these tools in the pursuit of Trout, Bass and any other species I think I can swing a fly to. The passion of fishing involves discovery. Its a lifelong pursuit!
---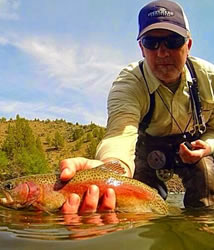 Gorge Fly Shop Team
Although I started working for Travis about 5 years ago after retiring from a 23 year salmon & steelhead guiding career, I have known Travis since he opened the Gorge Fly Shop back in the day. Through my guiding and angling experiences I have gained a wealth of knowledge in our local Oregon, Washington and some Alaska waters. Although fly fishing has always been a passion of mine Iâ€Ã¢â€žÂ¢m also knowledgeable in Gear and Center pin fishing. A local grown fisherman, I have been fishing these waters since high school in the late 70â€Ã¢â€žÂ¢s, if you couldnâ€Ã¢â€žÂ¢t find me in the basketball gym youâ€Ã¢â€žÂ¢d find me on a river somewhere. The last five years at the shop have been wonderful for me, allowing me to stay active in the industry and help others pursue their passion of fly fishing. Give us a call it's easy to talk about something you're passionate about! Oh yeah, I like sweet tea, getting caught in the rain and long walks on the beach.
---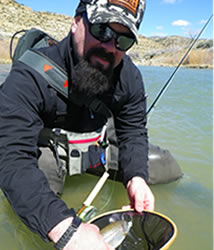 Mike Prine | Webmaster - Tech Support



Mike was raised by a pack of wolves... The reason why he never shaves. Wait No... Mike was born and raised in Hood River and had the wonderful opportunity to experience the vast variety Oregon has to offer. From the Mountain streams to the desert parts of the state. Mike has been with the Gorge Fly Shop for at least a decade maintaining all things web and tech related. His passions besides being a webmaster include hunting, fishing and going to what he calls "Churchâ€Ã' (4 wheel drive required). When it comes to fishing he still considers himself a newbie but always willing to learn something new. He has a passion for Bass and Trout but always eager to chase something new or to implement a tactic he has never used before. Besides his crazy kids kayak fishing and utilizing his new Stealth Pro are high on his passion list.
---
Patty | Deskmaster 2.0

Patty could be considered the brains behind the order processing department. She puts more hours processing our orders via the computer and making sure everything is organized and dealt accurately than anyone in the store. Without her we may all go mad. Hence the name Deskmaster 2.0!

If you've placed an order or emailed the store odds are you've spoken to her.
---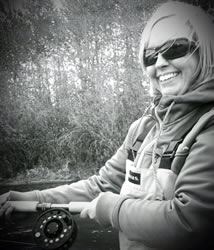 Lyndsey Duddles | VP
I married Travis just over 13 years ago. I used to live in Vancouver Washington. I worked at a doctorâ€Ã¢â€žÂ¢s office there and a wonderful friend and co-worker set me up on a blind date with Travis. This is Dan Gordonâ€Ã¢â€žÂ¢s daughter, Carrie. I know, small world. We have been together ever since and we have two beautiful children. Our daughter Maddisyn is almost 11 years old and our son Austin is 8 years old.
As of almost 7 years ago I left my job at a local OB/GYN office to work here at Gorge Fly Shop. I know, some of you may think itâ€Ã¢â€žÂ¢s hard to work with your husband but we work really well together and I would not have it any other way.
I first started doing a little bit here and there but eventually was on the desk position processing orders, payments, answering questions and such. I loved doing that job however, it was really hard for both Travis and I to be gone at the same time. Patty started working with us just over a year ago and is doing a fantastic job which enables Travis and I to get away together more. We are so happy and proud to have such fantastic employees.
Prior to meeting Travis I had never fly fished before. He shared his passion of this sport with me but after our daughter was born and then our son as you can understand my fishing time was cut short. Now, they are older I get to fish more. Besides I am spoiled and get to fish with John Garrett, Tom Larimer, Sam Sickles!
This year, September 2015 was my first overnight trip on the Deschutes. It was amazingâ€Ã'¦.I was fishing with a spey rod and landed my first two Steelhead all on my own. Well with lots of guidance from Sam Sickles. I had such a fantastic trip that I canâ€Ã¢â€žÂ¢t wait to go back.
I would have never imagined as a young adult that I would be where I am at today but I would not change a thing. Iâ€Ã¢â€žÂ¢m blessed with a loving husband, kids and my passion to keep Gorge Fly Shop growing!
Thank you for shopping with us and becoming part of our family!
Lyndsey Duddles

---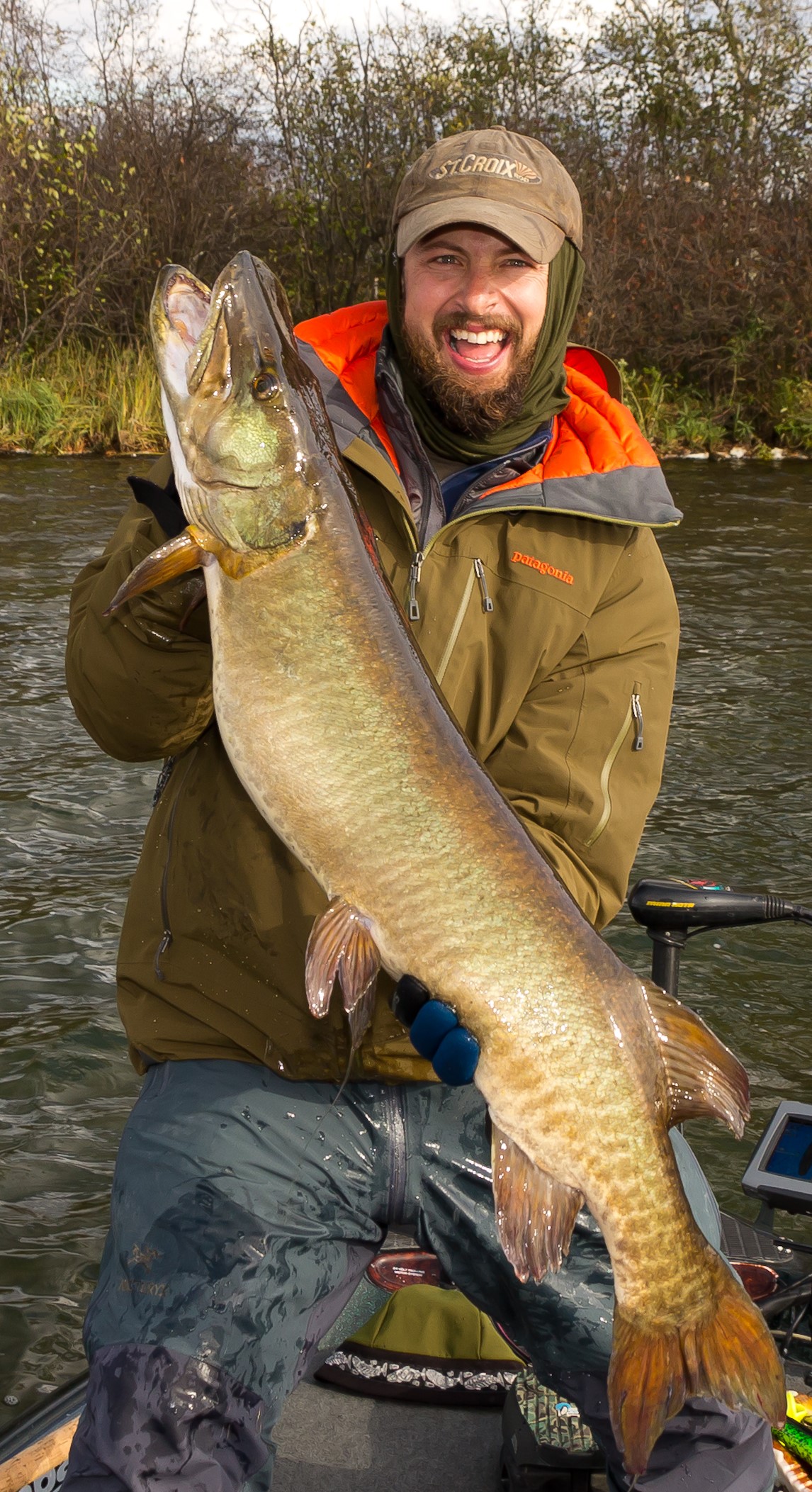 Ryan Van Duzor |
"The Bearded Pescador" |
Product Specialist
Born in Gunnison, CO, Ryan was quickly introduced into outdoor life and first learned to catch the trout of the rivers, creeks and lakes of the western Rockies. His family moved to the Chicago burbs where as a youth Ryan continued to fish as much as possible and targeted the bass, panfish and carp of the local waterways while learning how to catch the big smallmouth of the Great Lakes. During college Ryan came back to his routes by stalking the trout of the myriad of spring creeks in the Driftless region and eventually landed a job managing a fly shop in the burbs. After years of chasing every fish of the midwest Ryan felt the call to pursue more education and received a master's in aquatic entomology from Loyola where he studied the aquatic insects of coastal Alaska ponds (and caught as many sockeye, pink and coho salmon on the fly as he could handle!). Having family in FL has given Ryan to the opportunity to pursue the inshore saltwater species with snook and tarpon being his favorites. Before moving to the PNW Ryan had become and avid bass fisherman from the Great Lakes to the southern reservoirs along with becoming addicted to chasing the giant musky of the northwoods. Ryan has now become entranced with chasing steel and trout in the PNW and bass in the nearby Columbia. Ryan and his wife and daughter are recent migrants from Chicago and now call the Gorge their home.
Ryan works as a product specialist, buyer, and photographer in the Gorge Fly Shop where he helps others to find their enjoyment of nature through fly fishing. He is a self proclaimed "gear geek" and is happy to talk shop with anyone!


Ask the GFS Team and we'll find the RIGHT answer for you!
info@gorgeflyshop.com
541.386.6977