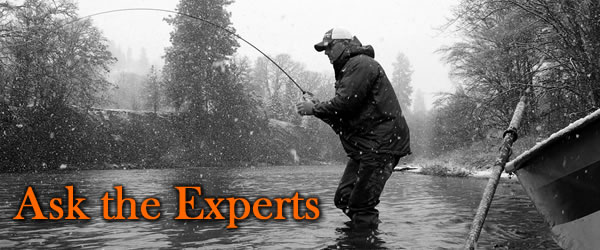 Need some friendly, professional advice? We would love to help. Simply email your questions to the GFS Team Member who best represents your needs for some prompt, accurate answers!

Here at Gorge Fly Shop we all fish.
Fact is we are all expert anglers and many of us have worked as professional guides. Our crew has countless days fishing locally as well as around the globe. We are a culmination of experiences and knowledge with a willingness to share. The expert advice page is here to help you find that individual that has specific knowledge to help you answer questions about fishing a particular style, species or location. Email the expert you think can best give advice for your fishing needs. We'll be happy to talk fishing.
---
Greg Darling | Warm Water Expert
Gorge Fly Shop Internet Manager and Product specialist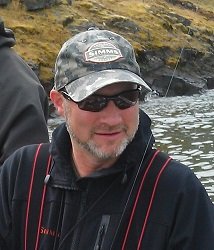 Warm water Species is where I consider myself an expert. I have been pursuing Bass, Crappie, Bluegill and Walleye all my life. Between my hometown of Cincinnati, Ohio, north to Lake Erie and beyond into Canada is where I have gathered most of my experience. Since moving to the Northwest and starting my career with GFS in 2007 I have built my reputation for being a bass pro on the mighty Columbia River. I canít explain the hold on me the passion for these warm water species but it exists and thrives no matter where I go. So if you have ever wanted to take a Bullgill on a 3wt or tease a smallmouth to the surface with a giant popper than we share the same passion and I would be thrilled to share my knowledge with you for your pursuits. Today Steelhead gets much of my attention and swinging flies with a Two Hand rod has further advanced my skills. I now find myself using these tools in the pursuit of Trout, Bass and any other species I think I can swing a fly to. The passion of fishing involves discovery. Its a lifelong pursuit!
Contact me at greg@gorgeflyshop.com.
---
Cold Water Expert
Need Cold Water Advice? Contact the Gorge Fly Shop Team
---
John Garrett
Gorge Fly Shop Team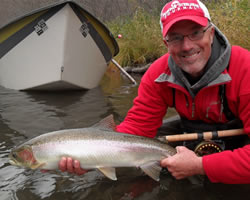 I have been a full time professional fishing guide for 20 years, and have fished for Salmon, Steelhead and Sturgeon most of my life. I have guided some of the best waters in Washington State and Alaska. Iím knowledgeable in Gear,
Center pin and Fly fishing
but my true passion is fly fishing. I have been fishing these waters since high school. I have fished the
Klickitat River since the late 70's
and guided over 20 seasons. The Klickitat River is by far my favorite river to fish. This is a wonderful stream that is perfect for fly fishing. A glacier fed stream with steelhead that love to take flies. The Klickitat is a stream that you can wake, swing or nymph fish with confidence.
---
Jerry Swanson | Travel Expert
Fish Head Expeditions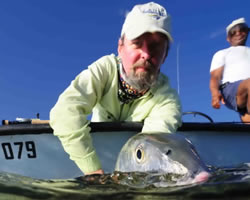 I have been fly fishing all over the world for more than 30 years, and during that time Iíve had the privilege of matching thousands of anglers to great fly fishing adventure travel. Itís been a great run, and Iím still exploring new waters, in business and in angling.
In the last year, I started
Fish Head Expeditions
and also spent a lot of time fishing in fresh and saltwaterósome in new destinations, some revisiting fishy locations, and all with the latest gear and flies.
My advice on destinations and tackle is based on hands-on experience. My expertise and commitment to your success will help you enjoy the trip of your dreamsóone that reflects your interests, style, and budget. Whether youíre after bonefish in the Bahamas, steelhead in B. C., brown trout in Argentina, or a float trip on the Deschutes,
Fish Head Expeditions
is your go-to resource for premier fly fishing around the planet and around the corner.
Contact me at jerry@fishheadexpeditions.com
or 503.539.1451
---
More Experts soon to come.
---
Can't find the right Expert? Not quite sure who to ask?
Ask the GFS Team at we'll find the RIGHT answer for you!
info@gorgeflyshop.com
541.386.6977
---