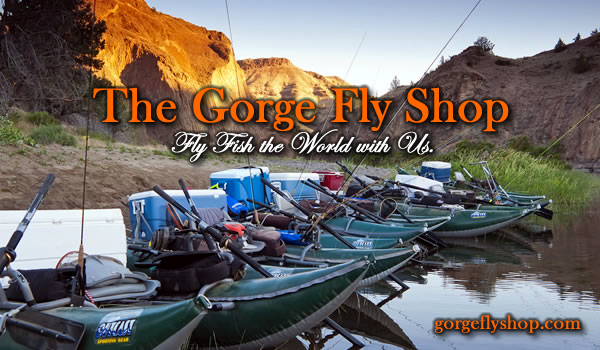 Hatches of Mayflies, Caddisflies and Stoneflies flap their wings for the first time during the long-stretched days of summer. Trout circle in their home riffles. Steelhead celebrate homecomings to their natal rivers. Barbecues smoke and the willows reach for the sky. Lakes mirror soft-lit evenings and unfurling loops of line. Salt settles on warm, sandy shores.
Wade into summer with fly tackle that is right for you. The water is waiting!
Some summer gear recommendations:
Spring Focus:

All it takes is that first warm day…
You've all felt it before - that threshold when earth's axis has tilted just enough to make change palpable. There is no mistaking the shift. Like a spotted nose rising to a dry fly, your spirit surfaces, ready to take a bite out of the awakening landscape. Spring has arrived and with it a desire to shed our old winter-callused skin and let our insides out.
Where will you be when the layers start to peel?
What destinations await your arrival – standing ready to water this regrowth? A freshly – thawed alpine lake? A meandering prairie stream? A white sand flat? A mangrove-laden lagoon? A tumbling mountain cascade? No matter where spring's renewal may lead us, one thing is certain.
Just add water…
---
---
For many anglers,
the thought of casting a line into the toothy jaws of winter
, is not quite bearable. After all, it's cold out there! Who would want to spend the majority of their day slipping on ice encrusted rock and trying to keep their core much above freezing?

While maybe difficult to fathom, there are some who celebrate the arrival of this biting season. It is a time of redemption – a time to renew ones vows and prove one's dedication to the sport. The crisp air of winter can be quite liberating. Winter helps to clear the palate for the arduous yet highly rewarding process ahead. As the toil inflates, so too does the prize.
Quality gear becomes increasingly important during this time of year. The inner thermostat does not need to mimic the outer. Having the ability to stay comfortable allows us to keep our focus where it needs to be. It keeps us drifting. It keeps us stepping. It keeps us casting. It keeps us noticing…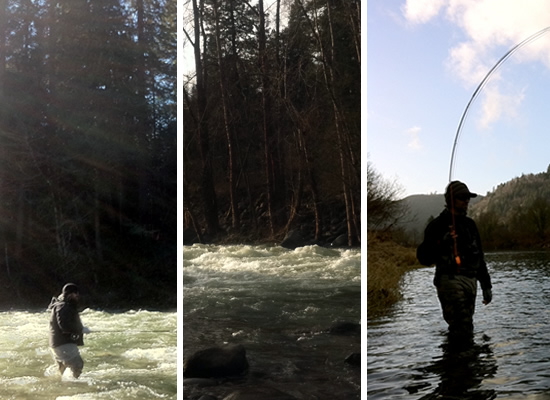 Winter demands passion. Winter deserves respect. It deserves preparation. Follow your heart to that certain place where the river flows, but don't be left out in the cold. Allow innovative gear to help you on your way this winter season.
Below are a few suggestions for those of you who are unwilling to miss a beat.
- Duffy
---