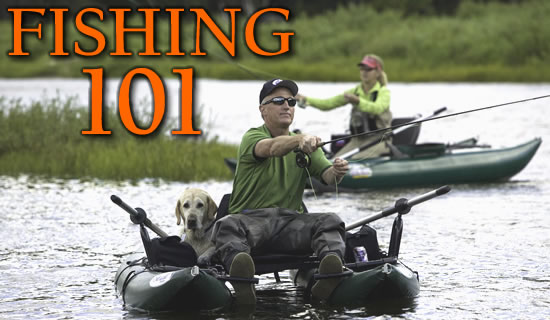 "Improving Fishing One Step at a Time"
For all you beginners out there, it's not as bad as you think!
No, you don't have to spend tons of cash to get out on the water and try your luck at hooking a fish on a fly. Don't believe the rumors. Don't let daunting fears of financial collapse keep you from wading into this fantastic sport.
Getting Started: Fly Fishing
Part One
Mention Fly Fishing in a room full of people and inevitably someone will respond with "I always wanted to do that but don't know how to get started". If I had a Dime for every time I heard this, well, I would have a pocket full of dimes.

---


Fly Fishing "For Beginners"