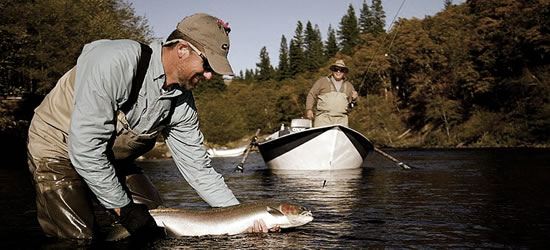 Home to all GFS Interviews.
---
01.20.2013
Sage Circa Q & A with George Cook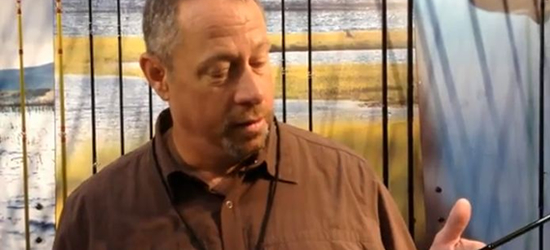 Once again, we check in with George Cook - Astute Sage Fly Fishing sales representative for the Pacific Northwest and legendary, world-over angler/hunter - on Sage's latest light action fly rod, the Sage Circa. [
continue reading
]
---
12.12.12
Finally. An Interview with Fishboy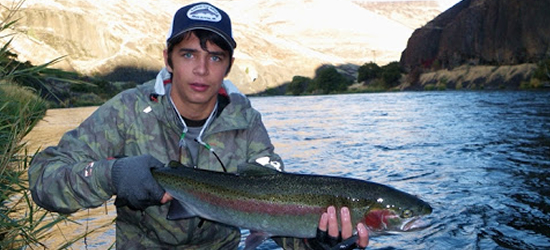 Gabe is 14 years old. I met him a handful of years ago when he charged into the fly shop. In skipped this stringy little kid with a wide smile and reeking of fish guts. He was fresh off the river and immediately, we were deep in chatter about where the fish had been holding that day. He peeled open his backpack to show me his magical jigs and then proceeded to pepper me with wisdom that seemed strange to of fit inside a boy of 9 or 10 years. It was easy to tell where his passion lay. [
continue reading
]
---
June 13th, 2012
George Cook Talks Sage One Spey and Switch Rods
If they are anything like the Sage One single hand rods, the much-anticipated arrival of the 
Sage One Spey Rods
 and 
Sage One Switch Rods
 are sure to set the bar in the two-handed and switch arena. Industry professional and renowned fly angler, George Cook, was on the phone to deliver me the skinny on the new line-up, as well as to educate us on their uses. [
continue reading
]
---
March 21st, 2012
Interview With George Cook
-
An Introduction
I like to think of George Cook as a sort of beloved spine to the sport of fly fishing. Few others in the industry possess the degree of experience, passion and the willingness to share knowledge for this beloved pastime. George also has a personality that could rival any stand-up comedian, so it was only natural that I was looking forward to our chat. [
continue reading
]
---
Some links may take you to our blog or steelheadbum site.