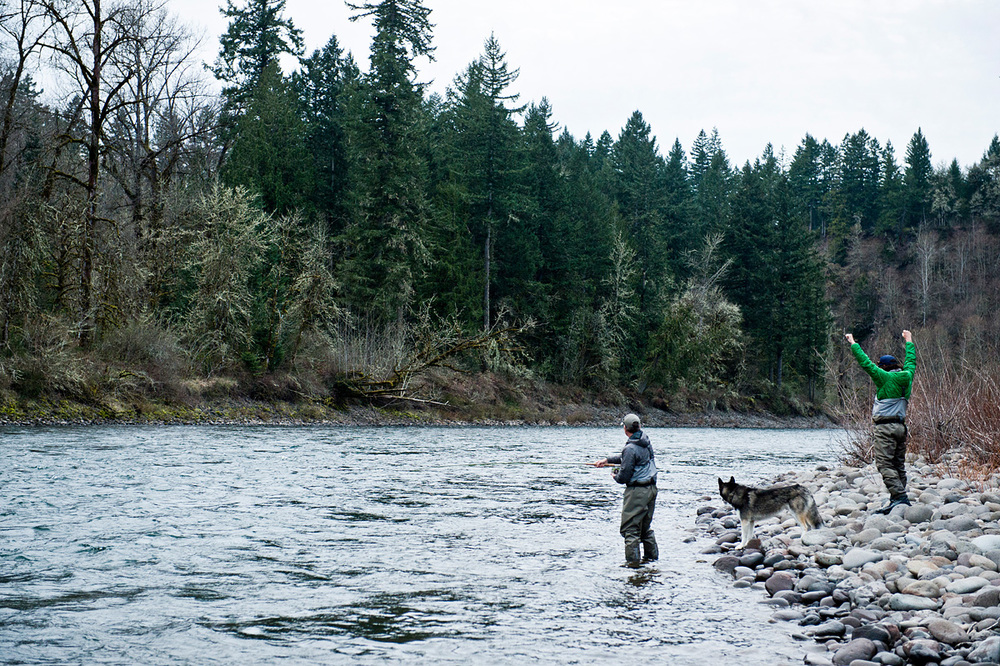 Jeff Hickman: Steelhead Guide
Clackamas and Oregon Coastal Rivers
Jeff Hickman was raised on Mt Hood

, placing him right at the headwaters of steelhead paradise. At twelve he saved his pennies and bought his first spey rod which he used shortly after to catch his first steelhead swinging his own fly creation. He has had a two-handed rod in his hands nearly everyday since then. He is a world class instructor and one of the fishiest people you will ever meet.
A man who leads by example through guiding, teaching, and stewardship.
Some of the worlds best steelhead fishing is right here in Oregon. Being located in the heart of steelhead country, gives them the opportunity to catch chrome-bright steelhead twelve months of the year. Fish the Swing provides some of the best opportunity for success and have the most fun doing it.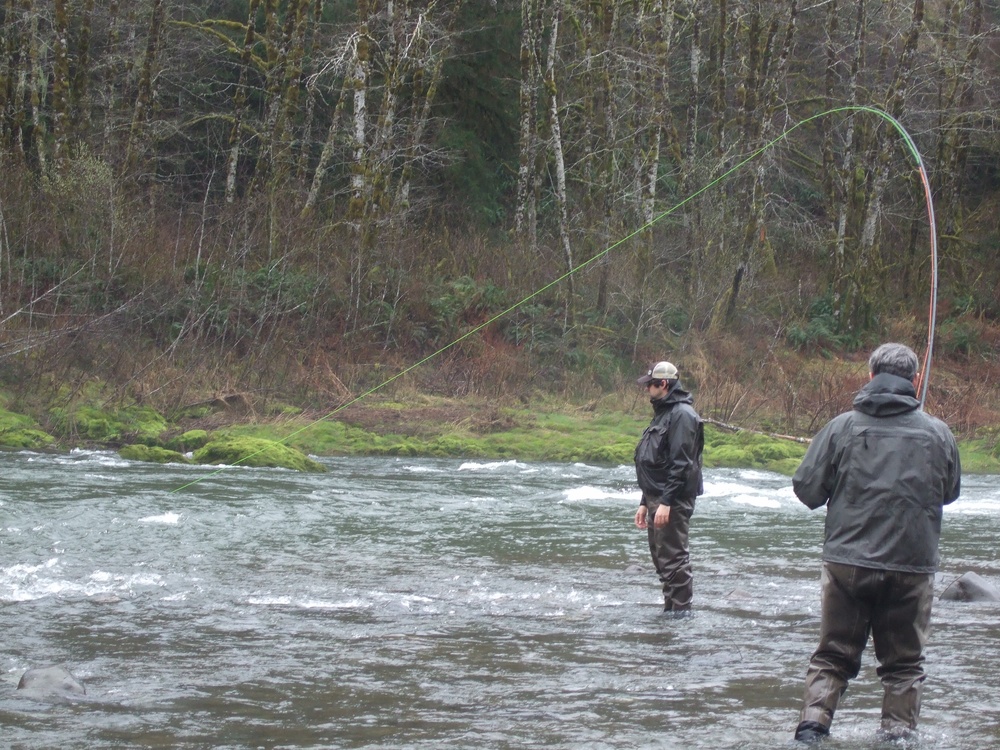 Jeff owns and operates Fish The Swing, LLC

, utilizing his 20ft jet boat to get you from spot to spot on the Deschutes and Clackamas Rivers. To add to his bag of tricks, in the winter and spring he also guides float trips using his 16ft Cataraft on some of Northern Oregon and Coastal rivers when the conditions call for it. This allows him to be on the river as many days as possible in good water conditions. Jeff is also one of very few guides who actually lives right on the river he guides. December-June you can find him on the Clackamas River everyday, his house sits steps above a nice steelhead run. When you are on the water as much as Jeff, you know where the fish are most likely to be, and that is key to successful steelheading.



Fish the Swing is a fly fishing guide service owned and operated by Jeff Hickman, specializing in two-handed rod fly fishing for steelhead in northern Oregon's best rivers and British Columbia too.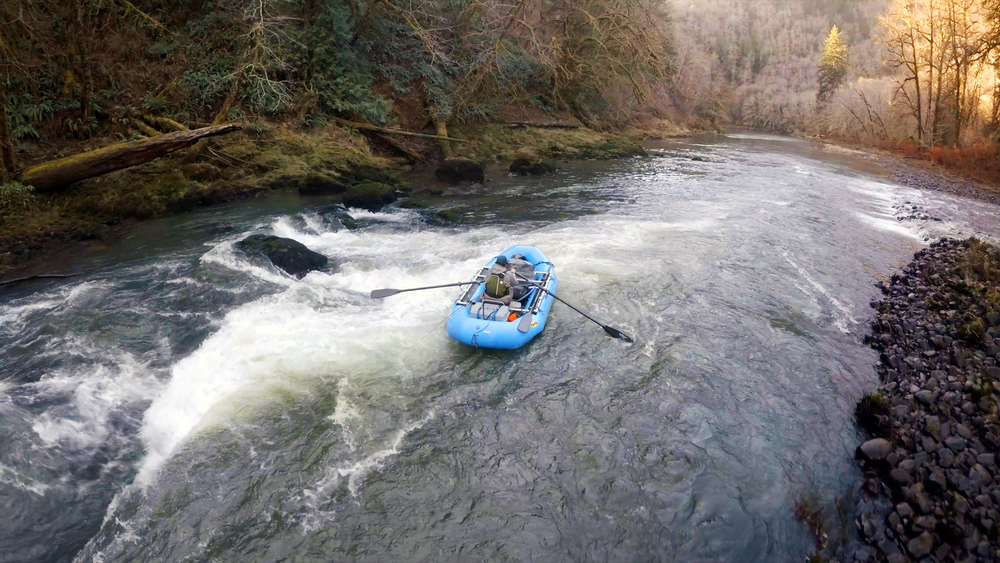 In our 40+ years of combined experience fishing these rivers we have gained a vast knowledge of the fish that inhabit them and how to catch them on the swing, the best way to do it! Using a jet boat, drift boat or raft to access the best water, all fishing is done while wading. Fish The Swing has the unique ability to use both your existing skills and teach you new skills to give you the best chance at catching fish while giving you the best experience possible on the water. With our laid back style of teaching and no nonsense approach to guiding and fishing, you are certain to learn a ton in a day spent on the water with us. We feel that you will agree, if its your first day with us or your 100th, it will be a blast. So come on out and Fish The Swing with us.
We are a young, fun, professional and energetic company. We have a deep commitment to customer service and our staff is the best in the business. The entire crew has a sense of ownership of Fish The Swing, that is apparent while you are here with us. We ensure that as a guest, you'll feel like an old friend coming for a visit, not just another customer. We pride ourselves as green minded and we take the conservation of our natural resources very seriously. We are all here because this place is incredible. We love sharing our appreciation, excitement and sense of awe with you.
We have a strong attention to detail that is noticeable throughout our operations. We serve the best food possible and we use the best equipment possible. State of the art boats, full selection of loaner spey rod setups, custom flies, tents, cots, BBQ's and camp stoves. We aim to make the best impression from your arrival and work to maintain it throughout your trip.

Guide Name: Fish The Swing, LLC

Guides: Jeff Hickman, Kathryn Hickman, Barrett Ames, Curtis Ciszek

Guided Waters: Deschutes / Clackamas / Northern Oregon's Coastal Rivers

Season: Year Round

Website: www.fishtheswing.com

Email: [email protected]

Phone:

(971) 275-2269